Nom Nom Paleo's Peruvian Chicken with Aji Criollo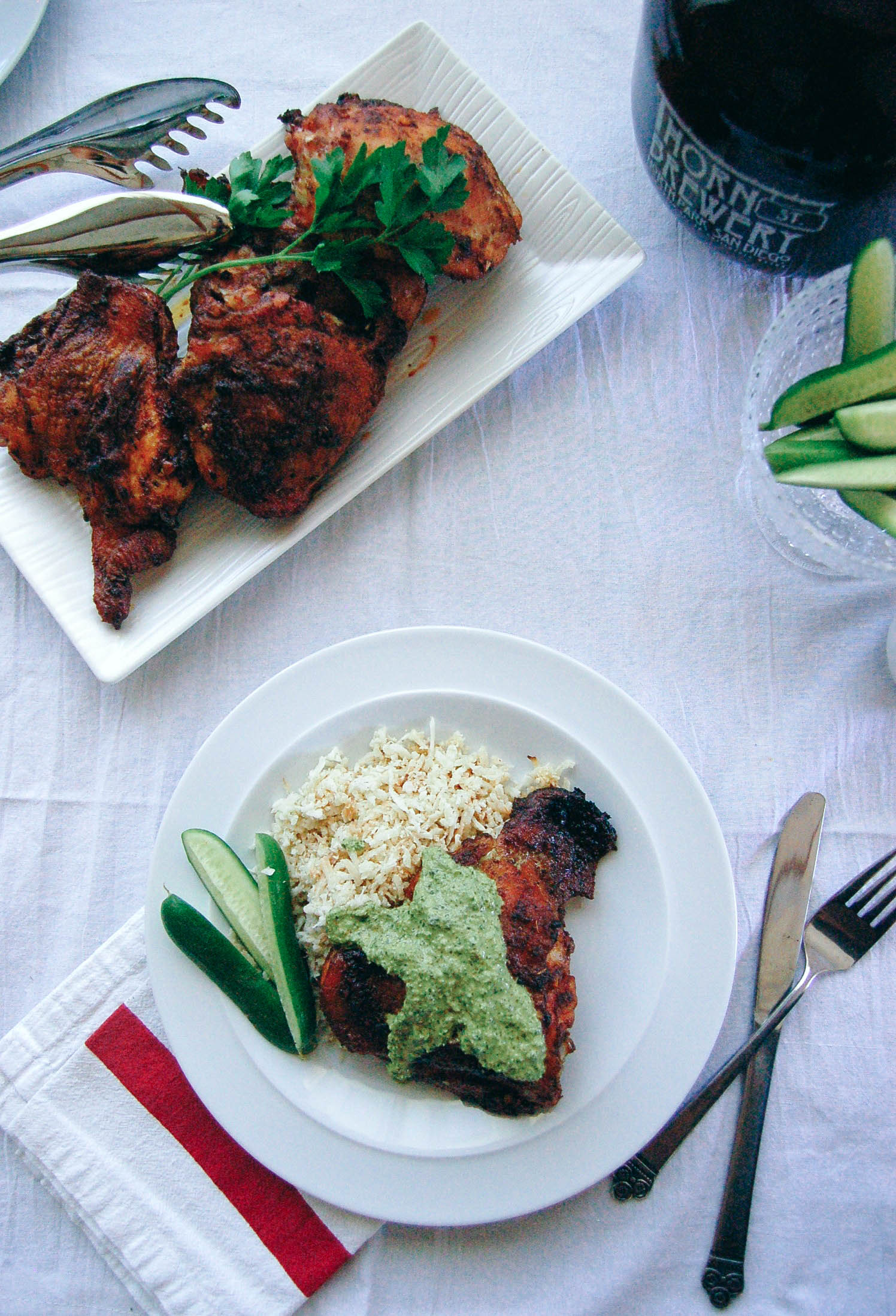 One thing I love about Michelle Tam from Nom Nom Paleo is that she cooks like I do. She is always experimenting with global flavors with lots of herbs and spices and umami. She doesn't mess around much with desserts (sweet teeth are overrated) and she's not out to paleo-fy everything — she just makes really good food. Another thing that I love is that Michelle's recipes (at least most of them) are built for normal human life. I love a good chef-driven meal as much as the next girl, but at home I'm not going to bother with anything that requires really obscure ingredients or takes longer than an hour to make (unless it's Ina Garten's roast chicken or something crockpot-related).
I've cooked quite a few things from the Nom Nom cookbook, but I wanted to give a special shout out to her Peruvian chicken, which is my absolute favorite dish from the book so far. I probably make it a couple times each month and always double the recipe. And the last time I made the chicken pose for a photo shoot before dinner.
Anyhoo, I'll stop fawning over Nom Nom now, but basically I'm trying to say that you should buy her book and make this chicken. Like now.